Introduction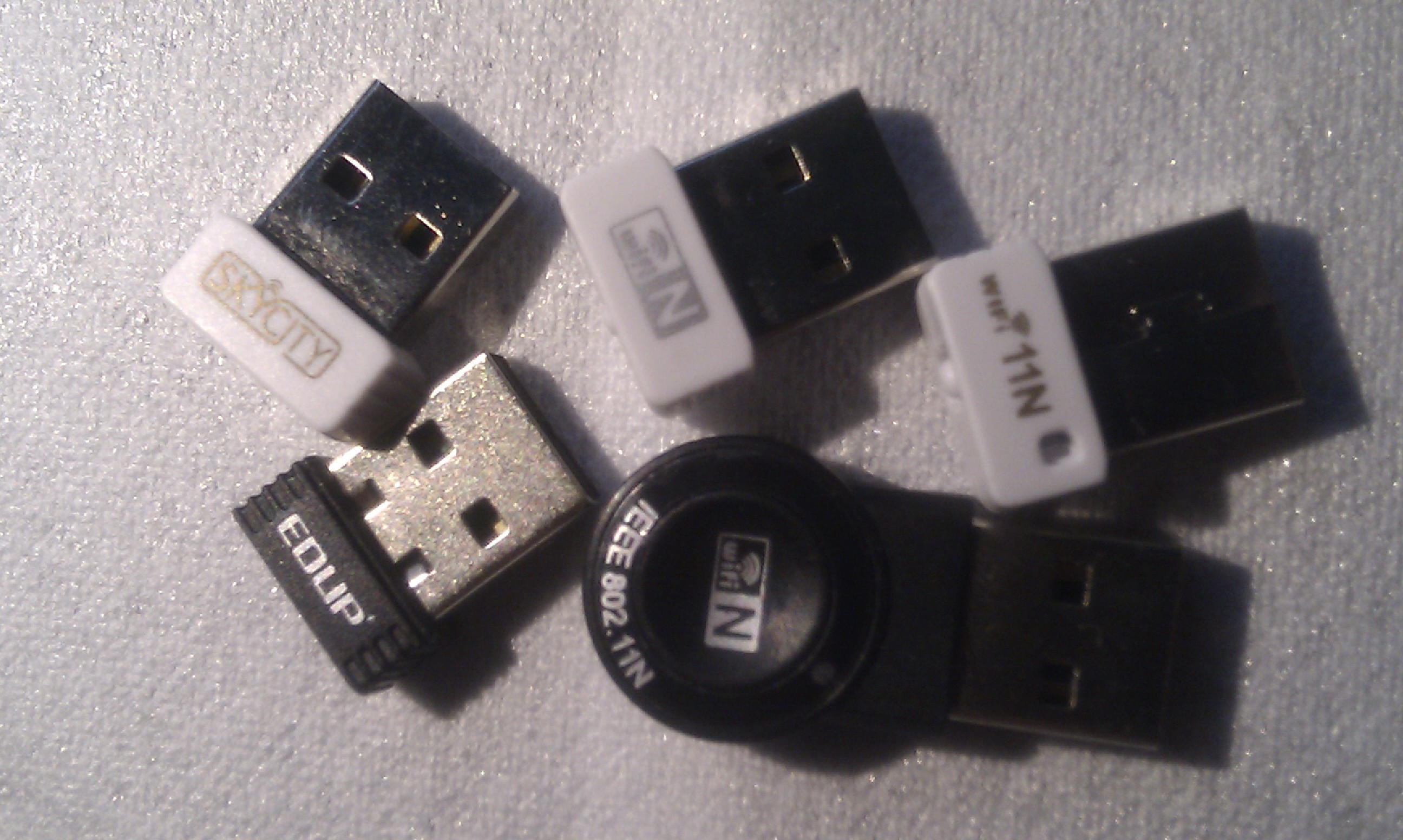 My idea was to use multiple RTL8188CUS (Realtek Wireless Chipset, 802.11b/g) units to build a cheap WiFi stumble using Kismet without the need of hopping channels. If you do not hop you can scan more bands and capture more useful output when ​wireless heatmapping.
The Realtek RTL8188CUS comes in many shapes and forms as show on the right. They include labels like:
WiFi 11N
EDUP
IEEE 802.11N
WiFi N
Comparison
The Linux driver is found at

​

Realtek Website
Unit is cheap:

​

DX sells them for less than 5 EUR.
Cons:
The driver does not handle multiple cards at the same time.
No driver support for BSD derivatives.
Kismet does not seems to support this devices.
The 802.11N description is properly not valid, nor the driver neither the specifications report this functionality.
Conclusion
The units are currently not usable for the Wireless Heatmap Multiple Cards project.
Attachments
(1)
Download all attachments as: .zip
Note:
See
TracWiki
for help on using the wiki.