Posts for the month of May 2019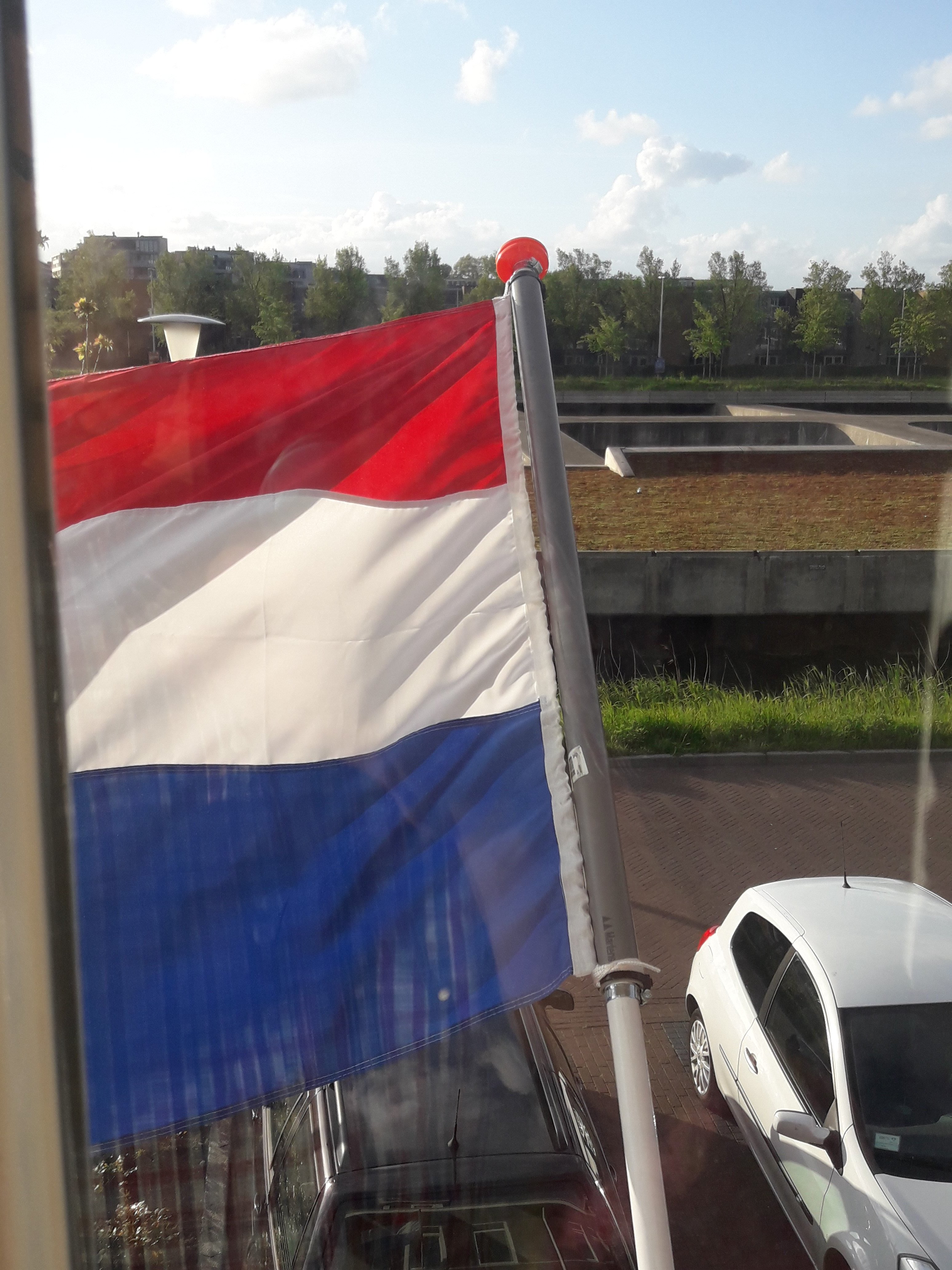 Ik woon in een winderige hoek, waardoor de vlag tijdens uithangen elke keer in de war gaat. Gelukkig bied een stukje PVC ter grootte van de vlag een paar ty-wraps en slangenklemmen een nette oplossing.
Leuk staalje DIY huisvlijt :-)
PS: Slangenklemmen aan beiden zorgen ervoor dat ik de vlag ook halfstok kan hangen mocht het nodig zijn.