Microsoft Teams meeting without looking at yourself
I find looking at myself when attending an MS teams call really distracting. It feels like looking at the mirror how-ever with just a very small delay.
Apparently I am ​not the only one who has to deal with this issue and not liking it.
Turning off the video feature is not the preferred option, since I do think conversations with video makes a better conversation.
The good old solution is a sticky note glued to your screen, covering your selfview. A more elegant digital alternative can be produced by using 'Sticky Notes' and an open source application called ​DeskPins.
Much bettter: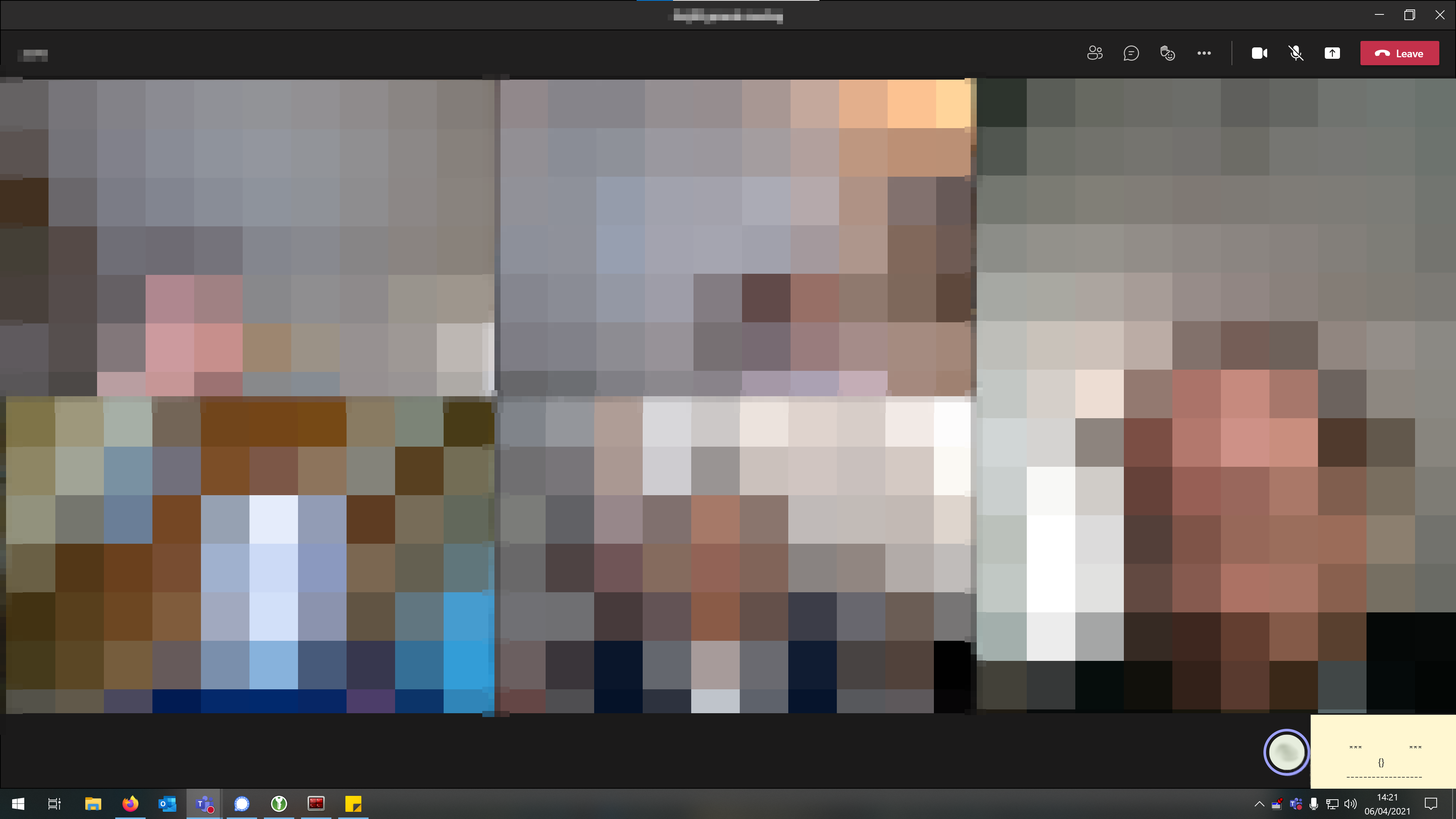 Attachments
(1)
Download all attachments as: .zip